Trina Quijano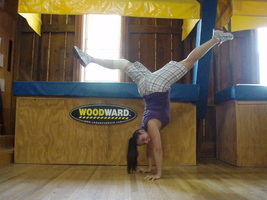 Head coach Trina Quijano teaches children of all age's acrobatics, cheerleading, dance, gymnastics and break dancing. For more than 11 years Trina was a recreational and competitive gymnast and also competed for Miami-Dade Community College in both gymnastics and cheerleading. Trina is KAT certified, Safety certified, and is a USAG and AAU member. Trina has been a professional instructor for both dance and gymnastics for over 14 years coaching at various locations. Trina's love of performing shines through as she encourages her students to travel and perform or compete at a variety of well-known locations including Disney World, Sea World, and Sea Escape Day Cruises. Each year Trina organizes numerous fundraisers in order to take staff and students to Woodward gymnastics camp where they learn many new techniques.Trina continues to inspire everyone around her with her devotion to this program. She puts hard work and dedication into all that she does for her students.

---
---
Rachel Ebener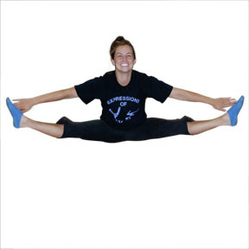 Rachel graduated from FIU with a Bachelor's degree in Business Administration, specifically Marketing. She is now looking into graduate programs to further her education. She started gymnastics when she was 3 years old and continued through high school and college with cheerleading and tumbling. Through her creative style and high level of energy she makes gymnastics enjoyable for the children. Rachel is a member of USA Gymnastics and is Safety Certified.


---
---
Lisa Tanner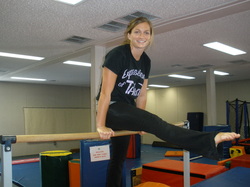 Lisa is a member of USA Gymnastics and is Safety Certified. She teaches our various gymnastics classes with a positive attitude and with great enthusiasm. She has a Bachelor's degree in the area of Health Science and has recently graduated as valedictorian from her nursing program. Lisa also did cheer and tumbling for over 12 years and has been coaching gymnastics for the past ten years.
---
---
Caitlin Ebener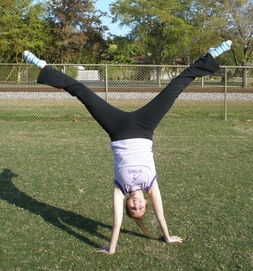 Caitlin has recently transferred to Barry University after graduating from Miami-Dade College with her Associates degree. She was a cheerleader and tumbler for 5 years. With her lively attitude she creates a fun and safe
environment for the children. Caitlin is also a member of USA Gymnastics and is Safety Certified.



---
---
Megan Maher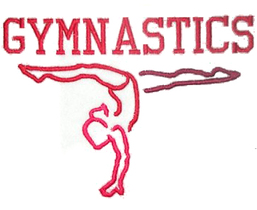 Megan grew up doing recreational gymnastics with Trina in the city of North Miami. She has been coaching gymnastics and cheerleading on-and-off for over 13 years at many South Florida facilities. During that time she became USAG Safety Certified, and K.A.T. Certified, (Kinder Accreditation for Teachers), attended 3 USAG National Gymnastics Congress' and Woodward Gymnastics Camp as a visiting coach. After graduating college from Barry University with a Bachelor's of Fine Art, majoring in graphic design, she worked at a local publishing company in South Florida. In 2009 she returned to her true passion of working with kids and teens improving their fitness at Expressions of Talent. Megan also starting a boutique graphic design firm specializing in corporate branding and print design.


---
---
Jennifer Martinez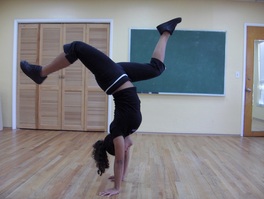 Jennifer recently graduated from FIU, with a Masters in Occupational Therapy. She helps out with teaching our dance & gymnastics classes and is responsible for updating the company's website. Jennifer started gymnastics when she was 8 years-old and went on to compete as a Level 6 gymnast. She has been coaching for the past 10 years, is a member of USA Gymnastics, and is Safety Certified.
---
---
Aubrey Murphy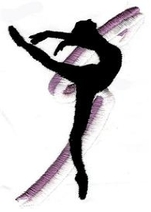 Aubrey is a student at Florida State University Honors College. She has been dancing, cheerleading, and tumbling since she was 6 years old. Aubrey currently holds three national NDA titles with her dance team. This experience and her love of children enables her to help develop the skills of each child. Aubrey assists in coaching all gymnasts, teaches dance classes, and is a member of USA Gymnastics.

---
---
Dujon Chang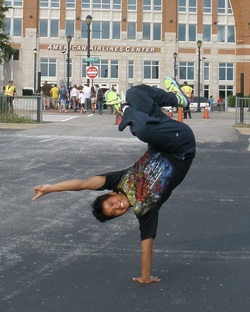 Affectionately known as "Mr. Potato", Dujon is our Director of Entertainment, overseeing all of our DJ and Party events. One of his many specialties is getting everyone up on the dance floor and having the time of their lives. Some of his accomplishments include a Bachelor's degree in Psychology, winner of various International Salsa competitions such as International Hustle and Salsa Competition, Salsa Rueda Congress of America, and World Salsa Championship. He also choreographed and performed internationally in various Salsa congresses, music videos, break dancing and hip hop events. He coaches gymnastics, teaches our salsa, hip hop and breakdance programs. He also is a USAG member and is Safety certified.
---
---
Matthew Quijano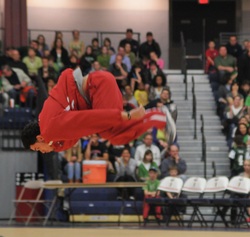 Matthew is one of our Break Dance & Hip Hop instructors. Matthew has been break dancing and doing hip hop for over 9 years, and continues to improve his skills. Some of Matt's accomplishments include: Harlem Globetrotters World Tour 2011, Sean Kingston Birthday Celebration Opium Night Club, Calle Ocho Monique, "Step up 2" opening premier, "Step up 3D"opening premier, Florida Lottery Lucky Lines commerical. He also demonstrates skills in Breakdancing, Popping, Hip-Hop, Urban Hip-Hop, Hip-Hop Choreography, House Dancing, and Modeling.


---
---
Mercedes Leguizamon

Mercedes is currently attending the University of Florida. She is a veteran of the Expressions of Talent competitive team where she ranked at the pre-optional level, excelling at floor and vault. Mercedes now shares her passion for the sport by coaching all levels of gymnastics. She is a member of the gymnastics club team at UF.
---